Are you looking for a heart rate monitor for your Peloton Bike? Then consider yourself to be lucky as you have reached this post. We have covered everything about the best heart rate monitor for peloton here.
We know Peloton bikes have become very popular of late. More or less, the on-going pandemic situation has turned the events in its favor. Hence, more and more people are going for it.
The only downside is this wonderful machine does not come with a heart rate monitor. This compelled us to write a piece on this topic and we urge you to read it.
Image
EDITORS CHOICE
BEST VALUE
Name
Scosche Rhythm R+2.0 Waterproof/Dustproof Aerobic Armband...
Wahoo TICKR FIT Heart Rate Armband, Bluetooth, ANT+
Polar H10 Heart Rate Monitor Chest Strap - ANT + Bluetooth,...
Prime Benefits
Battery Life
400 hours with Bluetooth Low Energy and 5 kHz transmission active
Compatible Devices
IOS mobile devices: iPhone 5 and later, with iOS 11 or later; Android mobile devices with Bluetooth 4.0 capability and Android 5.0 or later
Sensor Type
optical sensor technology
EDITORS CHOICE
Image
Name
Scosche Rhythm R+2.0 Waterproof/Dustproof Aerobic Armband...
Prime Benefits
Sensor Type
optical sensor technology
Image
Name
Wahoo TICKR FIT Heart Rate Armband, Bluetooth, ANT+
Prime Benefits
BEST VALUE
Image
Name
Polar H10 Heart Rate Monitor Chest Strap - ANT + Bluetooth,...
Battery Life
400 hours with Bluetooth Low Energy and 5 kHz transmission active
Compatible Devices
IOS mobile devices: iPhone 5 and later, with iOS 11 or later; Android mobile devices with Bluetooth 4.0 capability and Android 5.0 or later
Do You Need a Heart Rate Monitor for Peloton?
You may need a heart rate monitor to know your metrics accurately. You know you get to know how many calories you have burned, the distance traveled, and how fast your heart is beating. This adds to the effectiveness of your workout schedule as well.
This means, if you have a heart rate monitor installed on your Peloton, it will help you reach your goals faster. This will also prevent you from over-exercising too. That in turn will stop you from over-exerting yourself.
In other words, a heart monitor also tells you how intense your workout was. This is why most people need a heart rate monitor as they bring you more information. This renders the whole process thorough and efficient.
We have already mentioned that Peloton lacks a heart rate monitor. This is not a problem as there are a lot of options that you get to choose from now. This is a necessity for modern-day machines as people need to have an idea about their stats while working out.
We understand that health metrics like calories burned, heart rate, steps, and more are an integral part of working out these days. Why shouldn't they be? You have the technology and must make use of it whenever possible. Hence, there is a need for heart rate monitors for Peloton.
What Peloton has done for its patrons is to have created this Peloton Android App. This app assists Bluetooth facilitated heart rate monitors to be connected to your Peloton machines with ease. This app shows the intensity of exercise based on your MHR or maximum heart rate. This certainly tells you how much hard you need to push to achieve the level of fitness you wish for.
Related: The Best Headphones for Peloton Bike in 2023 | Top 7 Picks
We have discussed how to connect a Bluetooth enabled to heart rate monitor to a Peloton in this section. Please read it with care.
Android
Switch on the Bluetooth and the location services
You must enter your date of birth as this will help the device realize your MHR
Now, select the device of your choice and get started
Apple
Download the app of your choices like Echo or HeartCast and then follow these steps. We are using HeartCast in this example:
After you have downloaded the app, click on start to broadcast
Your iPhone or Apple watch will pick up this and if it doesn't you may have to restart the app
When in a class, choose an on-demand or live class
Look at the screen and tap on the "Heart Rate Monitor"
Go to the next screen and hit HeartCast
Then connect and get going with it
You see it is that easy to sync two devices as of now. You can read more articles on this and go through a few tutorials for the same.
Can I Use My Apple Watch as Heart Rate Monitor With Peloton?
We know very well that how important it is to have your health metrics at your hand. These metrics motivate us to reach our fitness goals and since technology is on our side, why shouldn't we use it! A straight answer to this question is yes, you can connect your Apple watch to your Peloton.
Now, what you need to know is that Peloton Bike+ can be directly paired with an Apple watch. There is no need to worry as you can always work a way around with technology these days. There are a number of apps that you can download to connect your Peloton with an Apple watch.
Some of the most prominent names are Echo, HeartCast, and more. You can simply download it from Apple Store and use them to connect your Peloton to an Apple watch. Yes, you may need to read a bit about how to do it, if you have a specific program in mind. You may also watch a few videos as for that matter that will solve this predicament.
You May Like, 7 Best Peloton Seat Cushion Reviews | Buying Guide
The 9 Best Heart Rate Monitor for Peloton
We have promised to review some of the best heart rate monitors, here they are:
1. Scosche Rhythm+ | Best Armband Heart Rate Monitor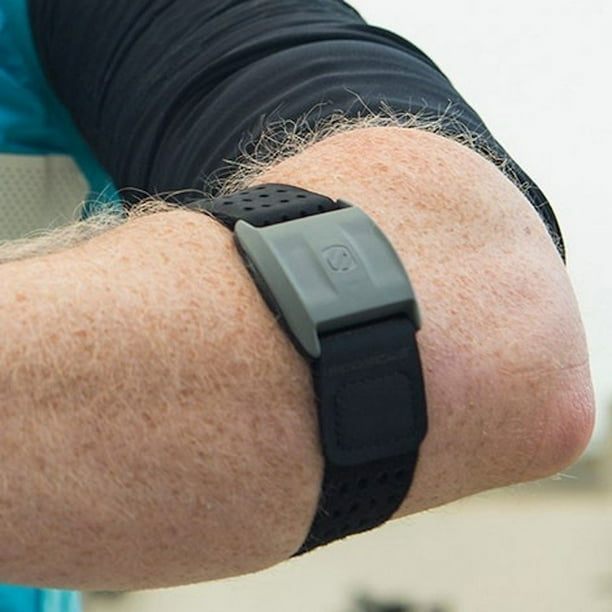 You know what armband heart rate monitors are comfortable for some, especially women over the chest ones. A few may even find them to be unreliable, but if you choose quality ones we are sure things will be fine. Without digressing further, let us start with the Scosche Rhythm+ that is a real deal for beginners.
What we like?
This one has a durable design that can bear a lot. Of course, when you are exercising you need something sturdy to rely on. It is quite an affordable piece of equipment that will not break your bank.
We have found some more reasons to like this heart rate monitor, especially if you are a Peloton owner.
Speaking of durability brings us to discuss it being dustproof and waterproof (IP68)
It has this new design of the strap that can comfortably sit on the upper forearm, triceps, and biceps
Has a long battery life of 24 hours and is rechargeable
It is simple to use that makes it fuss-free
Can connect with ANT+ and Bluetooth Smart
Works with more than 200 fitness apps
Reads your heart rate accurately irrespective of skin tone
What we don't like?
To be honest, as we have used it, we must say that at times, it may hang a bit and stop synchronizing with other devices. You may have to drain out the battery to get it up and running. This is a minor setback as most smart gadgets face this problem.
As we mentioned that quality chest strap HRM will take it to another level. Here is an account of such contraptions:

Best Chest Strap Heart Rate Monitor for peloton
Related: 7 Best Fan for Peloton for Comfortable Exercise
2. Wahoo Fitness TICKR FIT Heart Rate Monitor Armband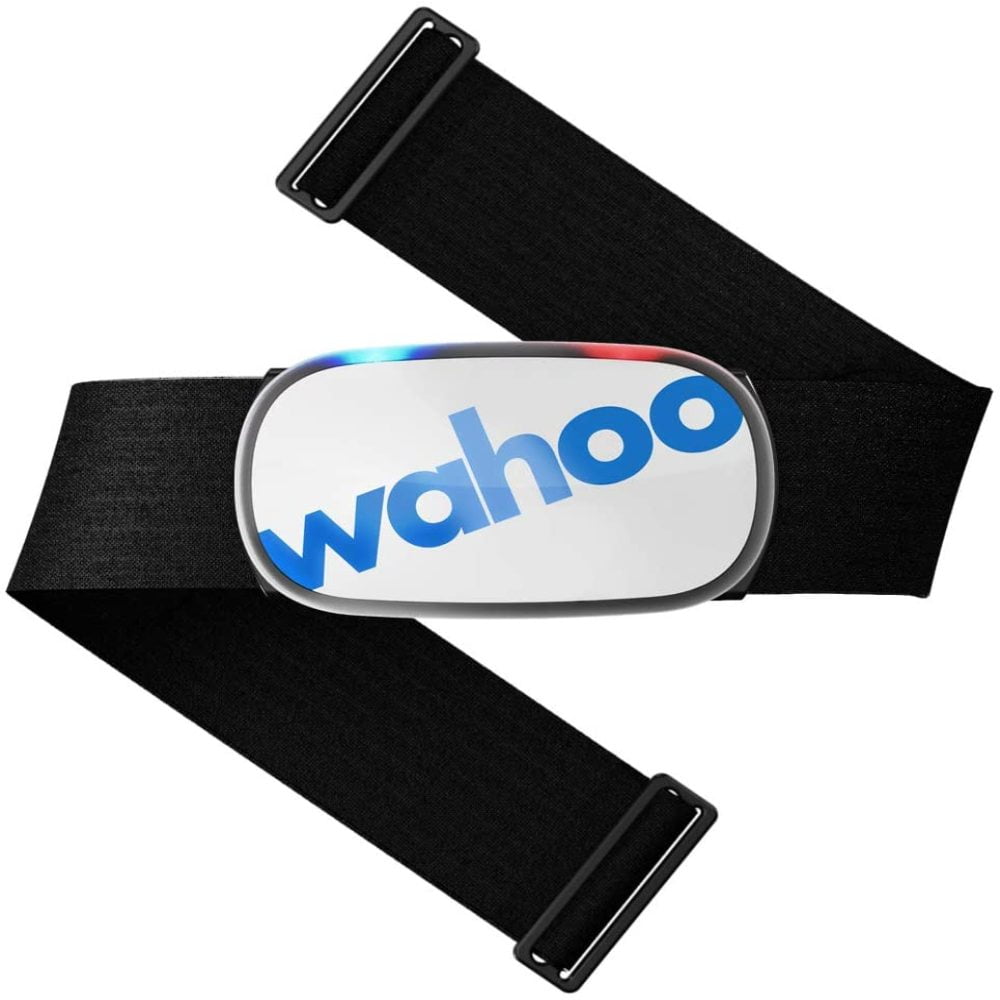 Wahoo is a big name in this industry of HRMs and there are no doubts about it. This TICKR is the favorite of man champions like Bora-Hansgrohe, Katusha Alpecin, INEOS, and the likes. This definitely makes it an authentic device hands down.
This is a motivational tracker that makes your workout stand out in a unique way. We have mentioned a few things we have liked in this device:
What we like?
It helps you follow your heart rate in real-time
You will also get additional information like calories burned, distance traveled, and more
It is very easy to assemble
This is compatible with Bluetooth Smart and ANT+ enabled gadgets that support the most suitable heart rate profiles
Has 30 hours of battery life, which is quite a lot for such a tiny gadget
What we don't like?
They could have made the armband from a better fabric that would last a little longer.
3. Polar H10 – Best Chest Strap Heart Rate Monitor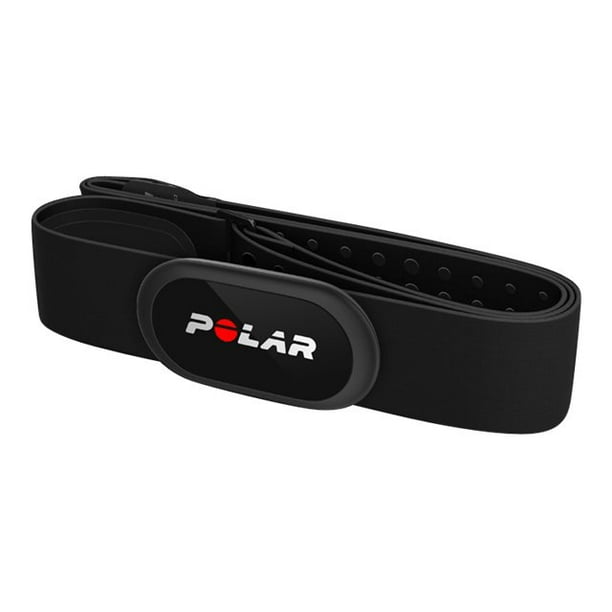 The Polar H10 is a precise HRM that is compatible with most smart and sports watches. You name it Apple, Sunnto, Nike, Garmin, or Strava, it goes along with all of them. This brings us to converse about this device being corresponding to Android 5 and over. This also works with iOS 11 and above.
This one is ideal for those that need to transition from spinning to swimming in a flash. We have used this and all that you will read in this section. We have recorded our real observations. Have a look:
What we like?
Effortlessly connects with ANT+ and Bluetooth devices
It has ECG measurement
Is waterproof till 30 meters
The chest strap is machine washable
Moreover, the strap material is stretchable materials like Polyamide, Polyester, Elastane, and even silicone
Comes with better electrodes, a comfy strap, and an easy buckle
You will get regular software updates
What we don't like?
You have to press the button 4 times to save your workout, which is a lot for a few. We say there is nothing better than this in this price range. So, we are fine with this shortcoming in the least.
Related: 6 Best Peloton Shoes for Wide Feet
4. Garmin HRM-Pro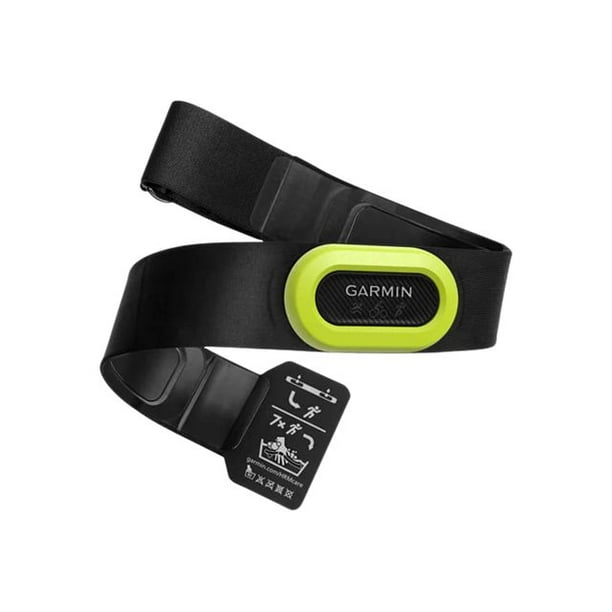 Do we even need to say anything about Garmin? This is a name brand that does not need an introduction. The fact that it provides you with accurate readings is more than enough. The dynamics from these metrics help you improve your game.
It is easy to connect and metrics like vertical ratio, stride length, vertical oscillation, steps, along with heart rate can be found in it.
We like it because we are Garmin fans and we cannot deny that. Nonetheless, it does not cloud our judgment. We will provide you with an authentic account of this machine.
What we like?
The monitor is light in weight and pretty small
Has a really long battery life, like 1 year because the coin cell battery lasts at least for a year
It can even store your heart rate while you are swimming or doing other activities
You get real-time stats
It syncs with Peloton quite well
What we don't like?
Well-built people may need a strap extender that is missing in the pack. This is not a deal-breaker for sure.
You May Like, 7 Best Mat for Peloton Bike to Keep Safe Your Hardwood Floors & Carpet
5. Wahoo Fitness TICKR Heart Rate Monitor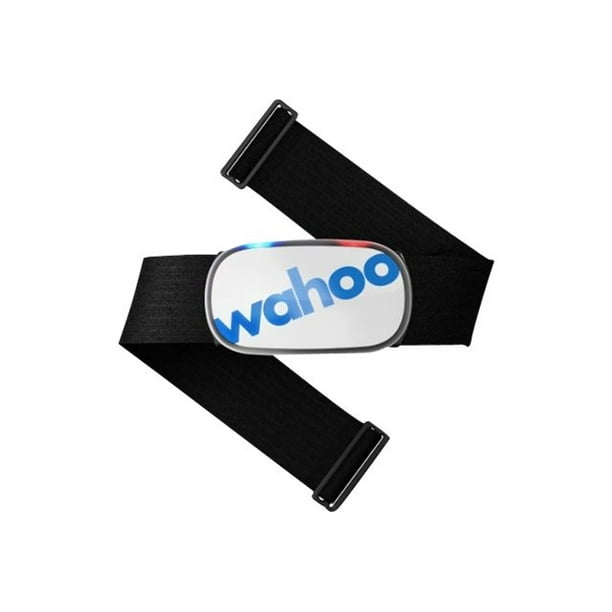 TICKR is a well-known name in the HRM industry. It has a minimalist design that looks very attractive. It is a good choice for Peloton that can be paired with Bluetooth enabled and ANT+ devices.
It has proven technology to back it up that provides you with accurate information.
Now, you may be thinking about what is so special about as almost all heart rate monitors claim the same. We say here is a list of things that you need to know about this Wahoo TICKR then:
What we like?
You can connect TICKR to smartwatches, bike computers, and GPS watches too
It is one of the slimmest and lightest HRMs
It can record data from Peloton, Zwift, Runtastic, Map My Run, and more with the Wahoo Fitness app
The indicators are mounted on the top that make it uncomplicated to read
Has a long battery life of 500 hours
It is water-resistant up to 5 feet i.e. it is rated IPX7
It is the choice of champions like Heather Jackson, Ironman World Champion Jan Frodeno, and Sonya Looney to name a few
What we don't like?
We want their email support to work a bit faster and better.
6. Garmin 010-12883-00 HRM-Dual Heart Rate Monitor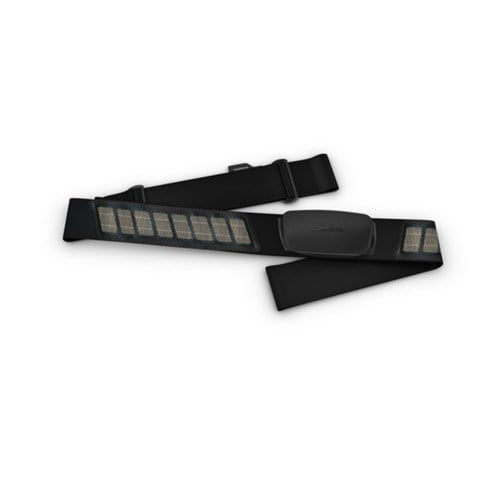 Yes, Garmin again! How can you not fall for it? Shameless confession here, we are big-time into it. This Garmin 010 battery runs for 3.5 years straight! Now, this is incredible, isn't it? More or less, it is snug and does not slip down while you spin or run.
It is affordable equipment as compared to any other Garmin. Wait, there is more to it like:
What we like?
The material of the strap is 100% jersey cotton that certainly makes it so cozy
The strap is adjustable and is washable
It provides you with accurate metrics
Can be used outdoors, indoors, and online
You can easily connect with Bluetooth and ANT+ machines
What we don't like?
It may take you some time to install it for the first time.
We promised you to review the best heart rate monitor for peloton and here is more of them:

Best Heart Rate Monitor Watches
7. Apple Watch Series 7 GPS + Cellular, 41mm Starlight Aluminum Case
Let us begin the watch series with the Apple watch collection. First of all you get these watches in various colors and secondly, you can even make calls with the Series 7 GPS and Cellular. This means you call, email, and even text via this watch.
Without wasting time, let us have a look at these watches in detail:
What we like?
It has a broad screen and Retina display makes reading easy
It is crack-resistant, dust-resistant, IP6X, and is swim-proof too
You can take an ECG with
Listening to podcasts, music, and audio books is an added advantage
Keeps you motivated with heart rate reading, and measuring cycling, running, lifting, and more
What we don't like?
The USB C could be challenging at first, but if you have an old watch charger or a power brick, then you are covered.
8. Fitbit Versa 3 Health & Fitness Smartwatch with GPS, 24/7 Heart Rate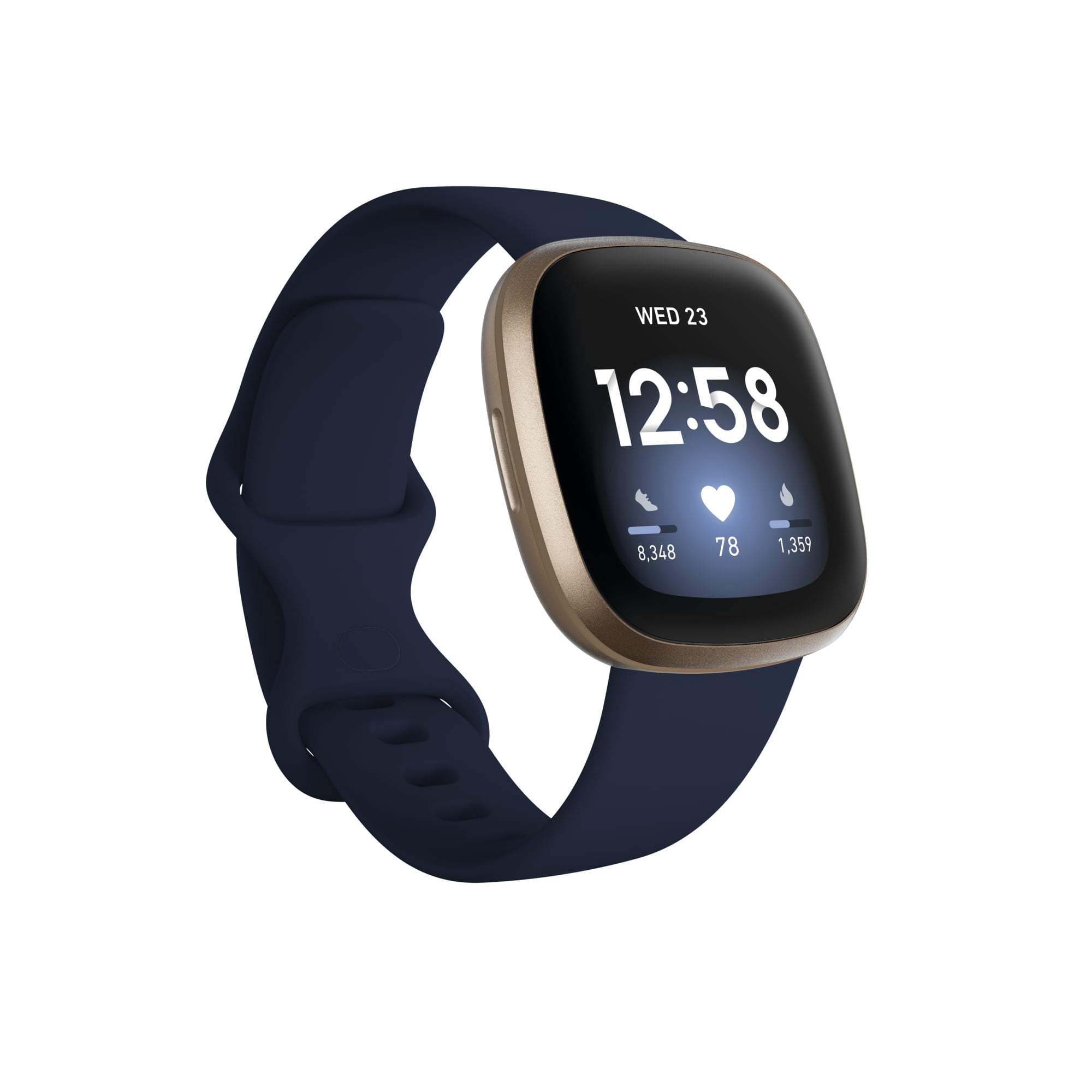 Here comes the cutie. Drum rolls, please. Yes, Versa 3 is very cute and it can keep track of your activities in real-time. This watch is available in even cuter colors which is an added advantage. If motivation is your mantra, then you must have this one in tow.
We will tell you more about this watch, have a look:
What we like?
Bike, hike, run or remain active with this watch
There is a GPS in this watch
Can measure blood oxygen levels at night
You can pair it with Alexa and Google Assistant
Listen to music, and podcasts, or use Spotify
Has a built-in camera and speaker that enable you to take calls
What we don't like?
You only get a range of nightly oxygen levels, which may not go down with some.
9. Garmin Vivoactive 4, GPS Smartwatch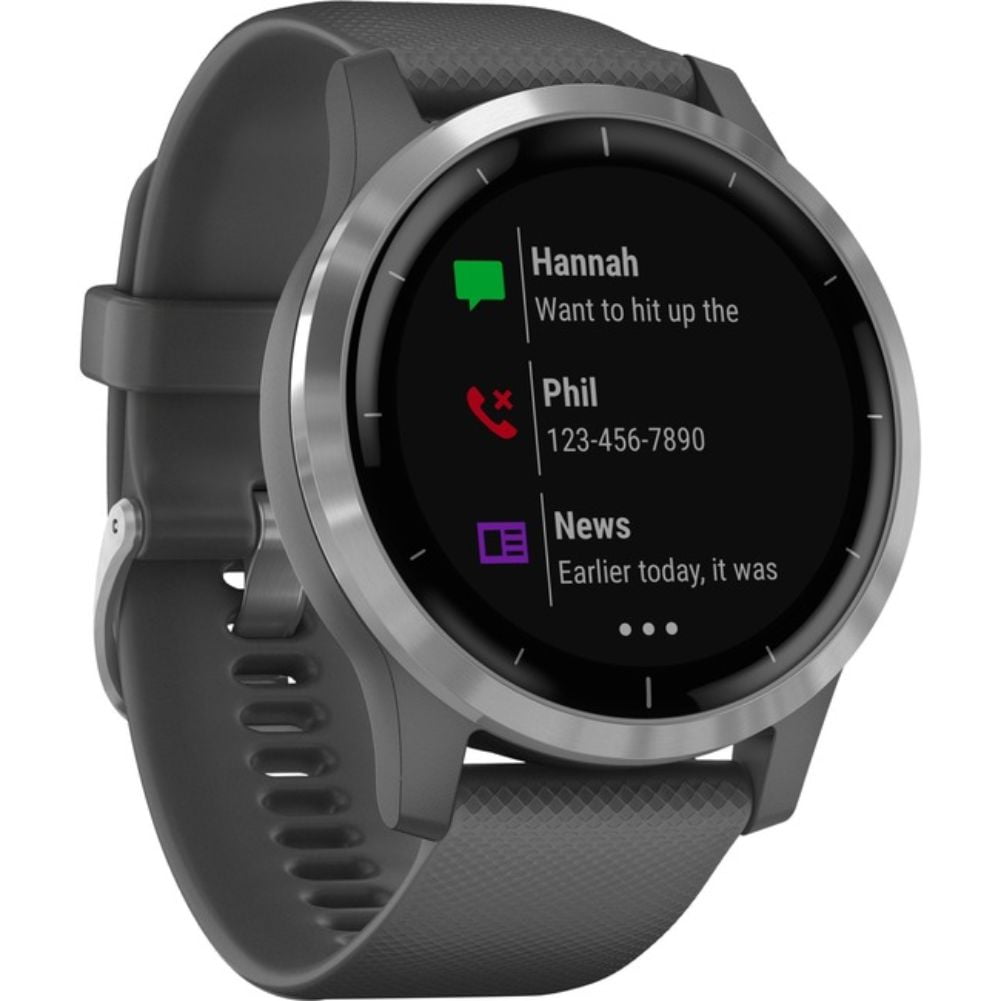 Another Garmin and this probably shows how much we love it. The truth is they have a variety of watches and gadgets to depend on and you cannot deny it. It keeps track of your health in the real sense. Although, it is not intended for medical purposes, yet it can show you if you are low on energy, stress levels, sleep, heart rate, and much more.
Here is more on this smartwatch:
What we like?
Helps you monitor your health 24/7
The battery can last up to 8 hours and 6 hours if you play music and GPS
It helps you record your sports apps (indoor)
You even get animated workouts in this watch that include Pilates, yoga, cardio, and strength-based exercises which takes it to another proportion
What we don't like?
Very pricey, which becomes difficult for some to afford it.
Frequently Asked Questions (FAQ's)
What kind of heart rate monitors work with Peloton equipment?
All the above-stated heart rate monitors work well with Peloton. We have discussed the names of truly the best heart rate monitor for peloton. To be honest, we favor the Scosche Rhythm+ in this case.
Which heart rate monitors work with Peloton bike?
All the names that we have brought up in this writing are standard gadgets. Nonetheless, Wahoo Fitness TICKR is bang on the buck and Fitbit Versa 3 is too cute to resist. Even Garmin HRM-Pro is rich with features that make it an outstanding smart device.
Can I use another heart rate monitor with peloton?
Yes, of course. You can use any Bluetooth enabled heart rate monitor. Additionally, you can also install any ANT+ connectivity device for the same.
Does Apple Watch connect to Peloton bike?
That is correct, you can connect an Apple watch to a Peloton bike. However, you have to ensure that the watch is compatible with fitness equipment in general.
Can you use Apple Watch as heart rate monitor for peloton?
You can most definitely use an Apple Watch as a heart rate monitor for Peloton. Yes, you may have to configure the watch with your machine for starters.
Our Verdict
We find the Scosche Rhythm+, Garmin Vivoactive 4, and Wahoo Fitness TICKR to be the best heart rate monitor for peloton in the real sense. What more are you looking in a heart rate monitor? Do let us know via the comments section, so that the community also gets to know about it.
As revealed, Peloton does not come with a heart rate monitor, but there are plenty of HRMs available in the market. So, don't worry about that as we have got your back. We have named some of the top-rated heart rate monitors in this article. We hope you liked reading about them in detail.